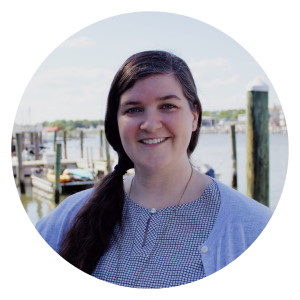 Jamie grew up in Lewes and graduated from Cape Henlopen High School.  She earned a BA in Sociology from the University of Delaware in 2011 where she was an active member of the marching band and campus ministry.  After graduation, she moved back to the Lewes area, got married, and in 2018 became a licensed health insurance broker.  Jamie is active in her church, loves spending time with her family, loves playing games, and enjoys a good cup of coffee with a friend.  She now lives in Milton with her husband, Greg, and their perfect pup, Ralphie.
Favorite Restaurant in Lewes: Arenas and Half Full
Favorite Activity Outside of Work: Crafting, playing board games, listening to audiobooks, and decorating!
Favorite Local Product: Iced vanilla latte from The Station on Kings
Favorite Annual Event: Lewes Lights!
Must-See Spot in Lewes: The historic homes on Ship Carpenter Square